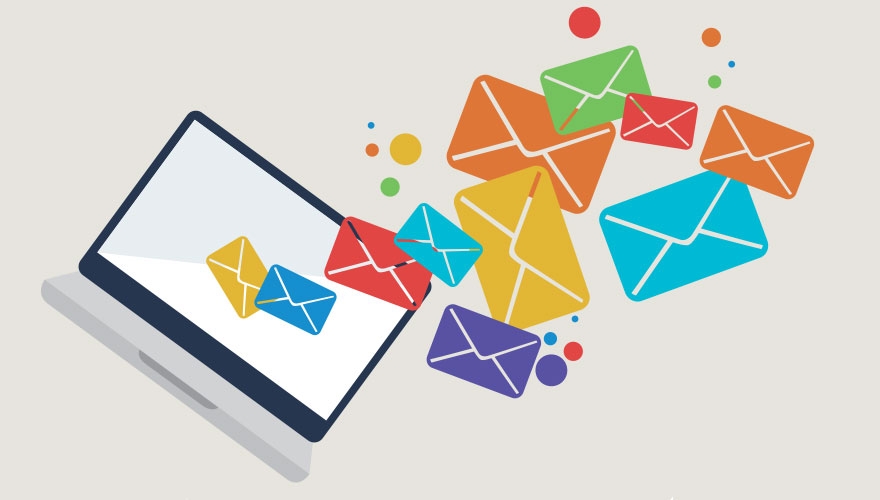 Every B2B business faces numerous challenges while nurturing a customer into a qualified lead. Email campaigns play a crucial role in harnessing the leads and qualifying them into viable consumers. However one must pause and reflect before pressing the send button, since the email composed holds the potential of either acquiring a new lead or nurturing a cold prospect or pushing a warm lead further down the sales pipeline or worst of all, simply getting spammed. Thus one should keep in mind certain essential aspects to build a productive email campaign.
· Compelling subject lines: Marketo recommends the use of Four U's of Subject Lines for increased open rate i.e. Useful, Ultra-specific, Unique and Urgent. Basically it stresses upon the relevance and utility of the email content for the recipient. We should think hard about what subject lines will entice the customer to view our content. One should grab their attention with a profound subject line and ensure that the content that follows is worth their time.
· Segmenting the audience: Segmentation is a vital part of the campaigns to increase productivity. Email marketing must be executed according to the buyer's stage in the sales funnel for some customer may still be in the awareness stage whereas some may have escalated to the decision stage. Personalized emails are effective for they indicate our knowledge of the prospect's intent and such exclusive emails also help to sustain long term business relations with the client. It is a foolproof manner of targeting the demographic that is most likely in need of the services or products being offered by a particular B2B company.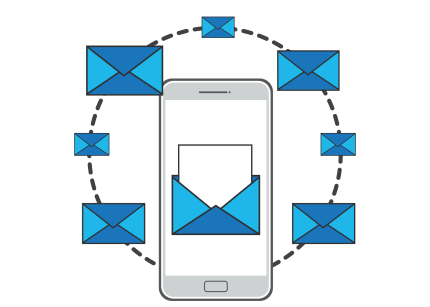 Automating the campaign: Email automation is the coming of age technology and it functions in line with customer expectation. It triggers a series of relevant mails for a particular prospect that shows interest or tries accessing gated content time and again. Thus it saves one time as well as yields efficiency in campaign management.
· Drip campaign: Drip campaign acts as the initial stage of email campaigns. Lead generation programs are pointless in the long run without lead nurturing activities and in a similar manner drip campaigns lay the foundation of a successful email campaign. It includes sending product information or some viable content to the customer in an effort to increase engagement and also web traffic.
· Usage of prominent CTAs: Rather than being an annoying pop up, CTAs should be placed thoughtfully on the web page in order to trigger actionable results on the part of the viewer. CTAs generally correspond to the consideration stage of the buyer's journey.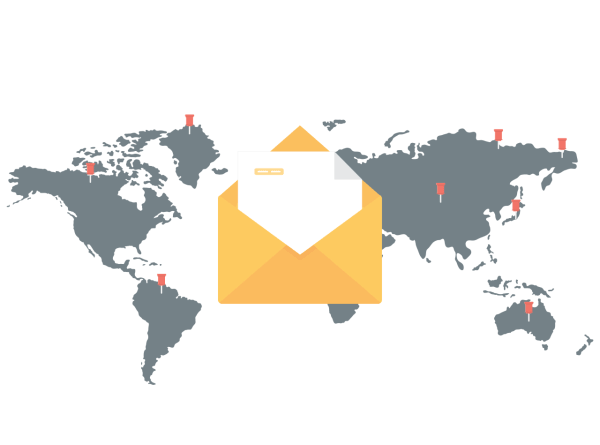 Narrative style: Business owners receive endless number of mails every day hence content creativity becomes another significant aspect of the mails. Email marketing workflows should be precise yet insightful. The format of the mails should be designed in such a way that they are unique and unforgettable. Such tactics become a part of lead nurturing programs and one can assess the buyer's journey as well.
· Metrics and analytics: It is essential to review the CTR, open rates and unsubscribe rates from time to time. One should keep track of the emails sent and the recipient responses to calculate the ROI and also for analyzing the effectiveness of present strategy. Rather than bombarding the customer's mail box with a series of irrelevant mails that prompts them to unsubscribe, one should make an effort in initiating a meaningful conversation and sending value proposition.
Let us know if this article was relevant enough and to get more such snippets of information follow the page ClientCurve Inc on LinkedIn. https://www.linkedin.com/company/clientcurve-infosystems-pvt-ltd/
About ClientCurve: ClientCurve Inc. is a B2B Lead Generation company in India and USA since 10 years. It started with a motto of becoming a globally recognized brand in B2B marketing. We specialize in setting up Inside-sales engines for the clients to generate and maintain a healthy sales pipeline. Our Marketing Services include : Digital Marketing, List Building, B2B Lead Generation, Marketing Automation, Content Management. ClientCurve has served over 200 clients from various geographies, has set up over 25000 B2B meetings and generated $500 Million of pipeline for its clients across India, USA, Middle East, South Africa and Singapore.